Some Projects
How to use timber to delight in classroom spaces
Cranleigh Prep School, Cranleigh, Surrey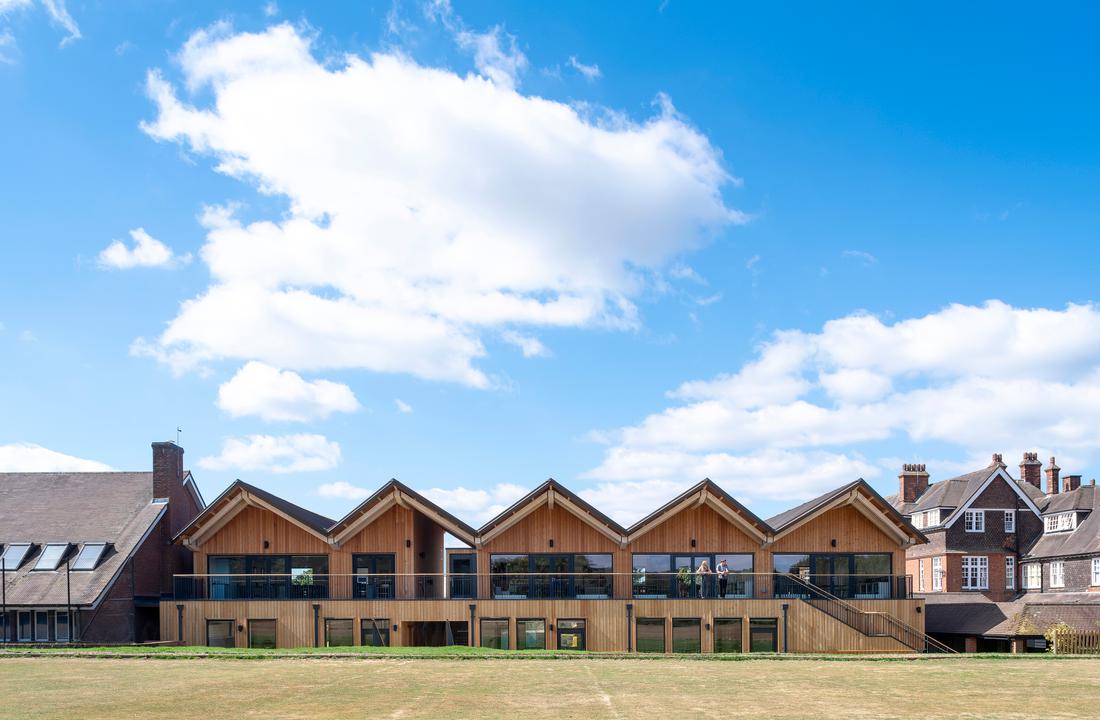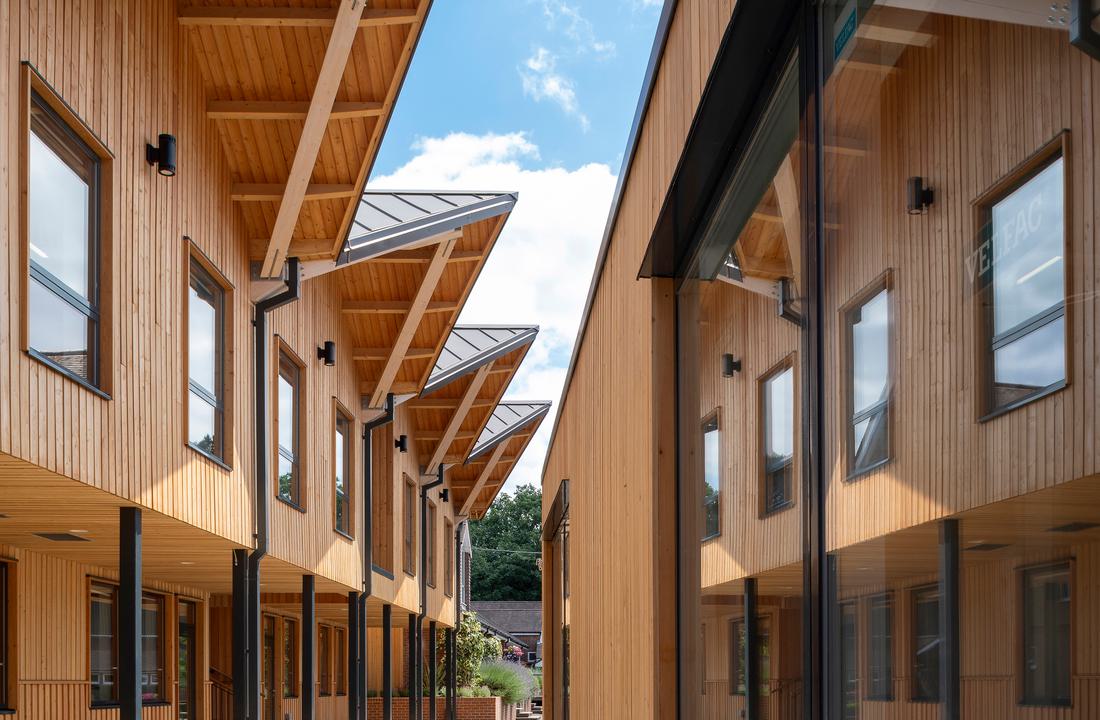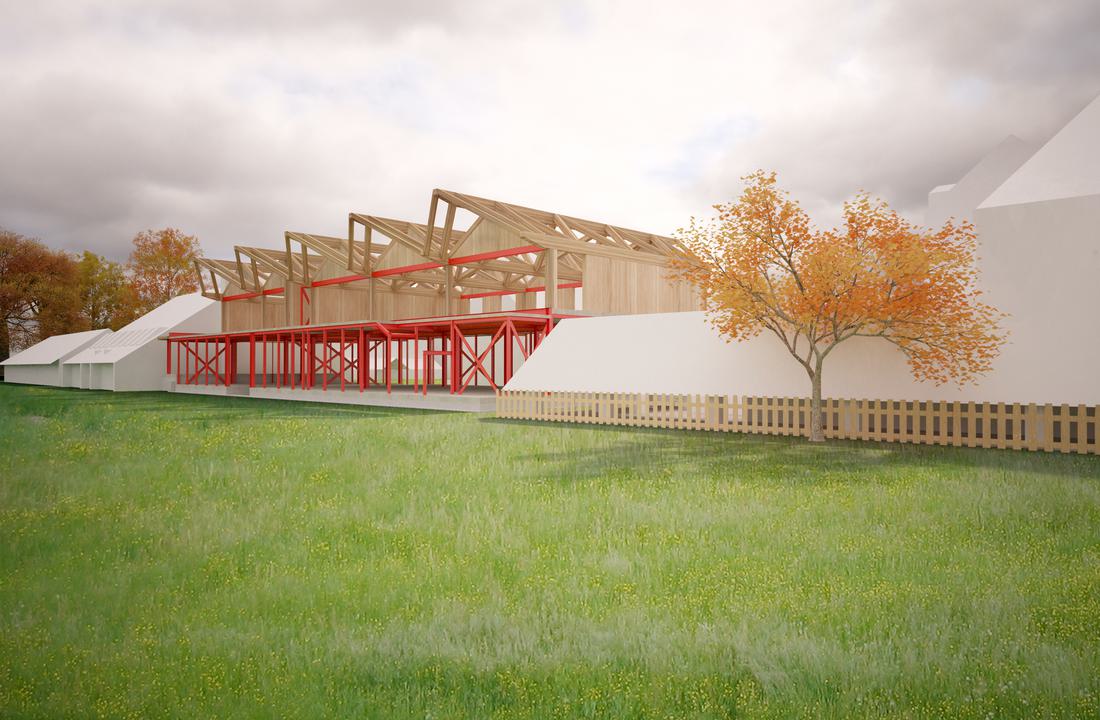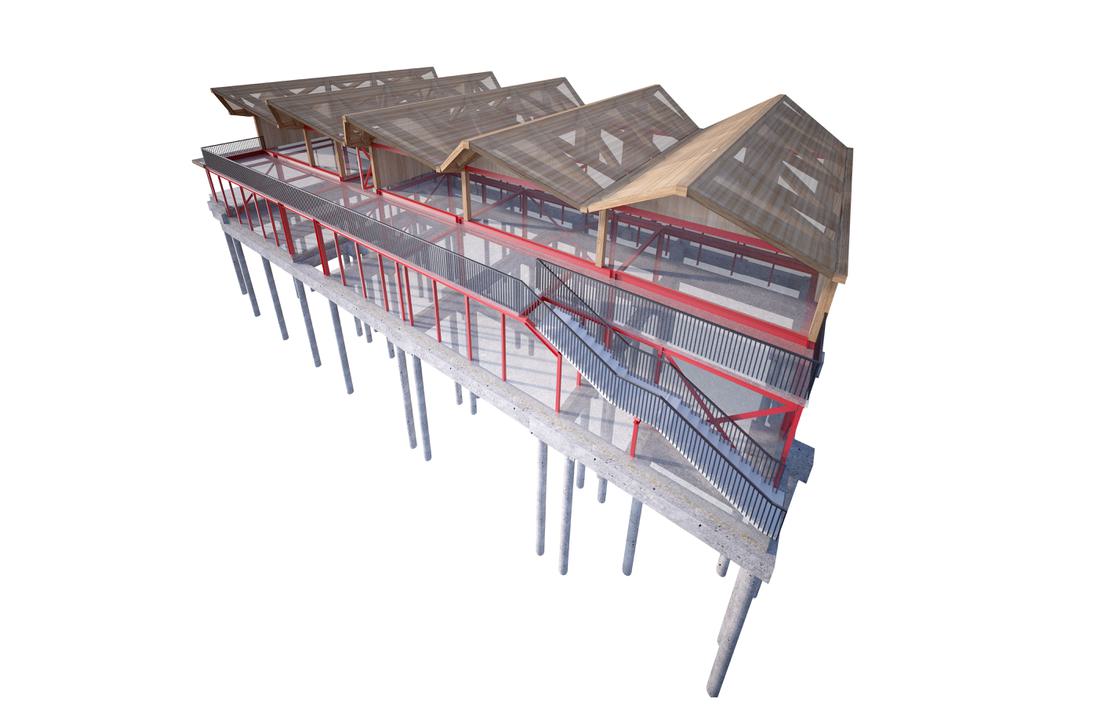 A two-storey teaching block with expressed timber zigzag roof and structure.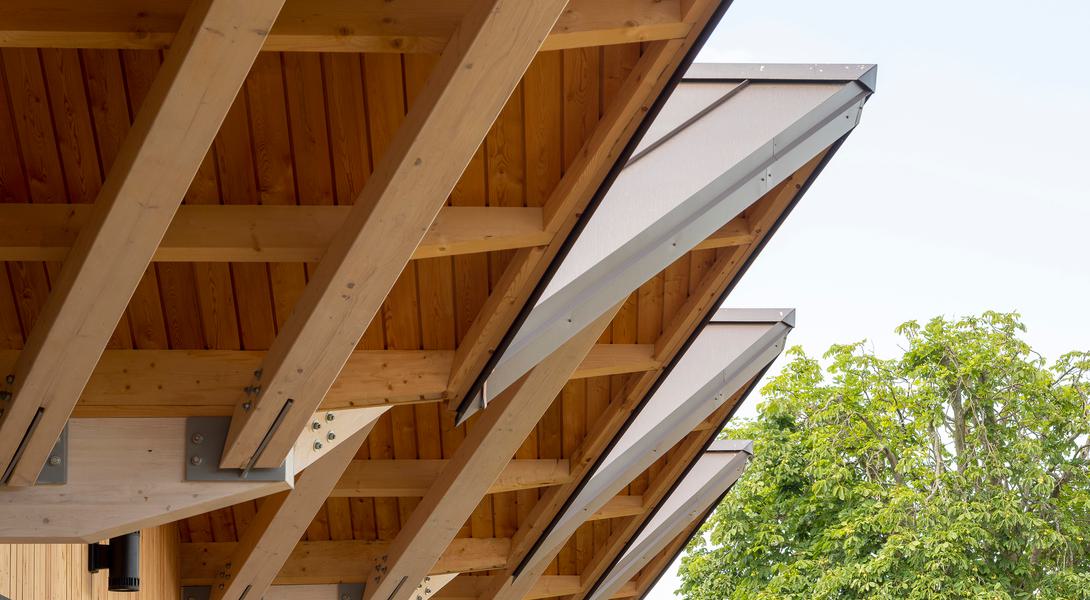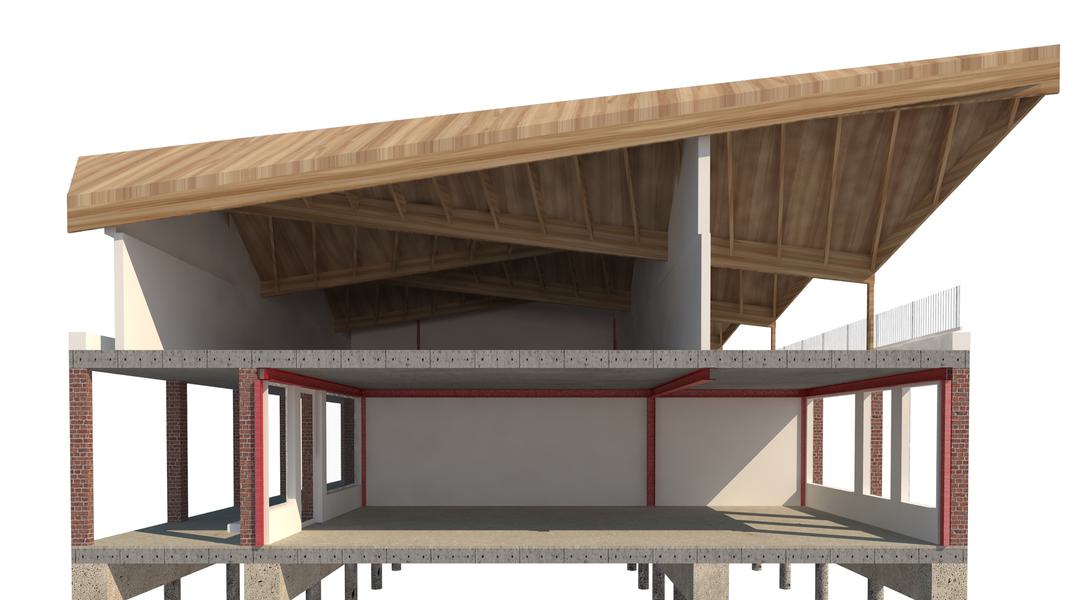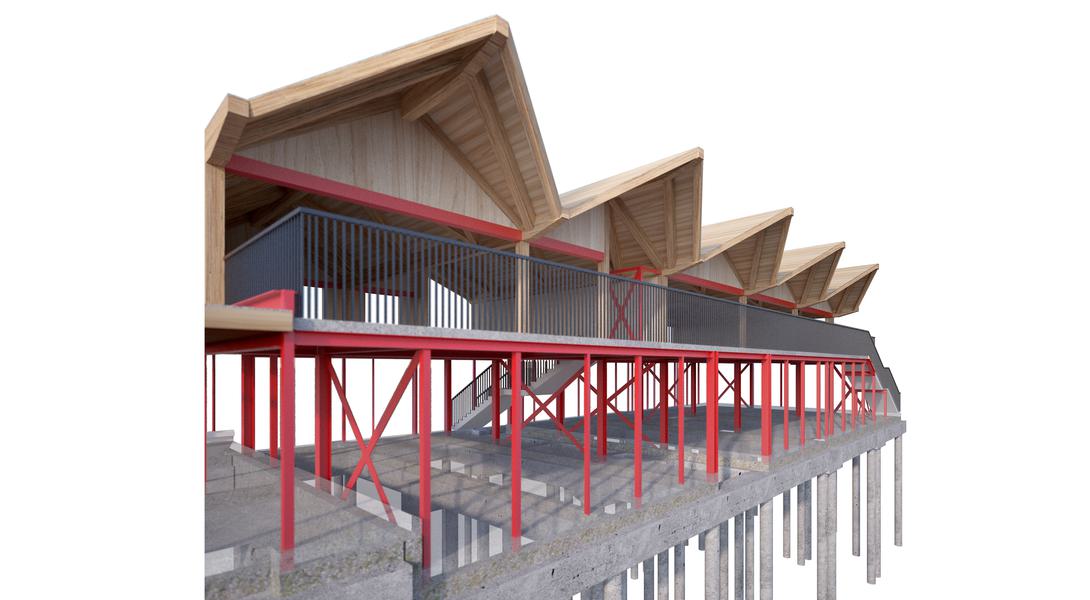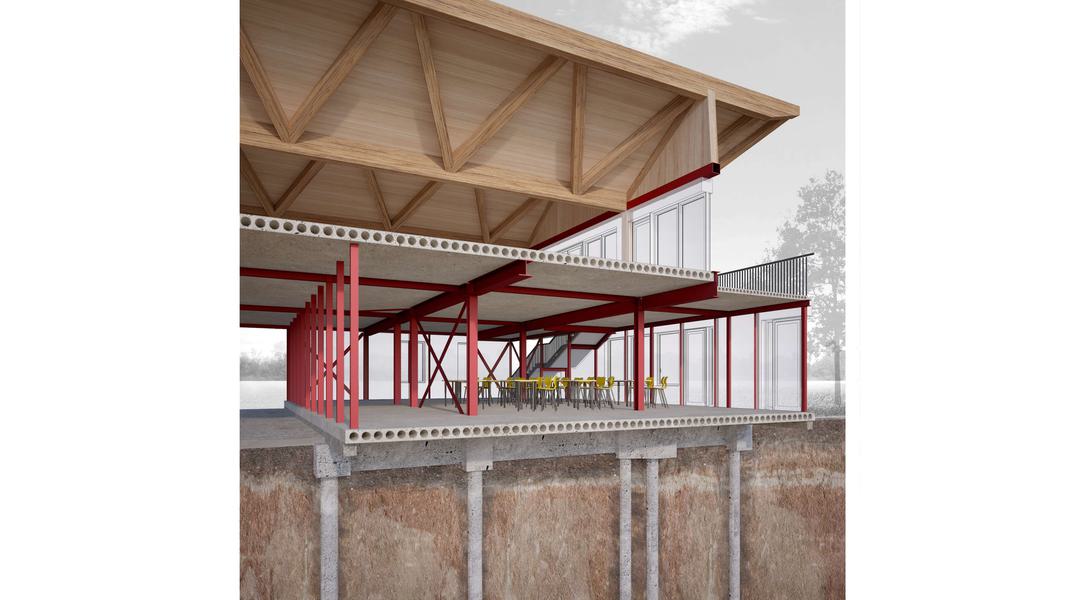 Architect: Tate Harmer Architects
For: Cranleigh Prep School
Engenuiti have a great 'can do' attitude and have helped us create beautiful timber buildings on time and on budget. A really fun team to work with. Jerry Tate - Tate Harmer
To meet the acoustic, thermal and practical requirements of the new classroom block, the lower storey of the building is fabricated from a steel frame with precast concrete planks to provide robust environment housing the science and design and technology classrooms. Above in the art classrooms, the high pitched timber roof provides light deep in to the floor plate. The external terrace at first floor also doubles as the spectator viewing area for the adjacent cricket pitches.
This hybrid structure and approach was developed to provide a robust and cost effective solution for classrooms, whilst still providing a high quality, light and modern learning environment.
Photography (c) Kilian O'Sullivan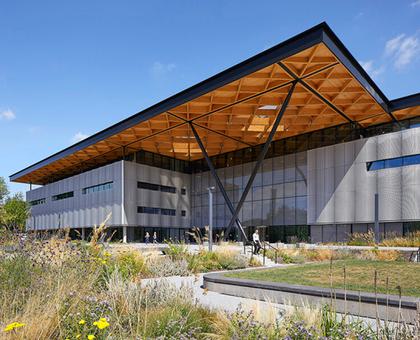 Housing 1000 staff and students working across design, engineering and research, the National Automotive Innovation Cent …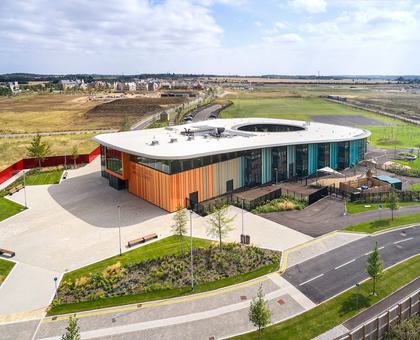 An award winning and pioneering school with a design which prioritises natural light, ventilation and its cross laminate …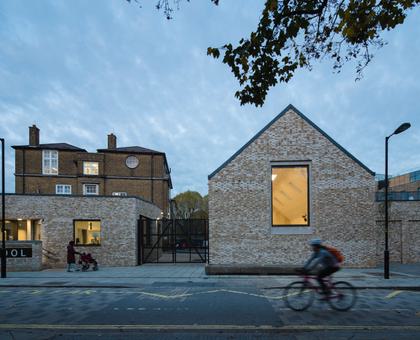 An extension to an existing primary school to increase intake from 1.5 to 2FE. The new build CLT structure creates a new …