Some Projects
Embedding a playful, fun and engaging form within the landscape
IQL Workplace Without Boundaries – Pavilion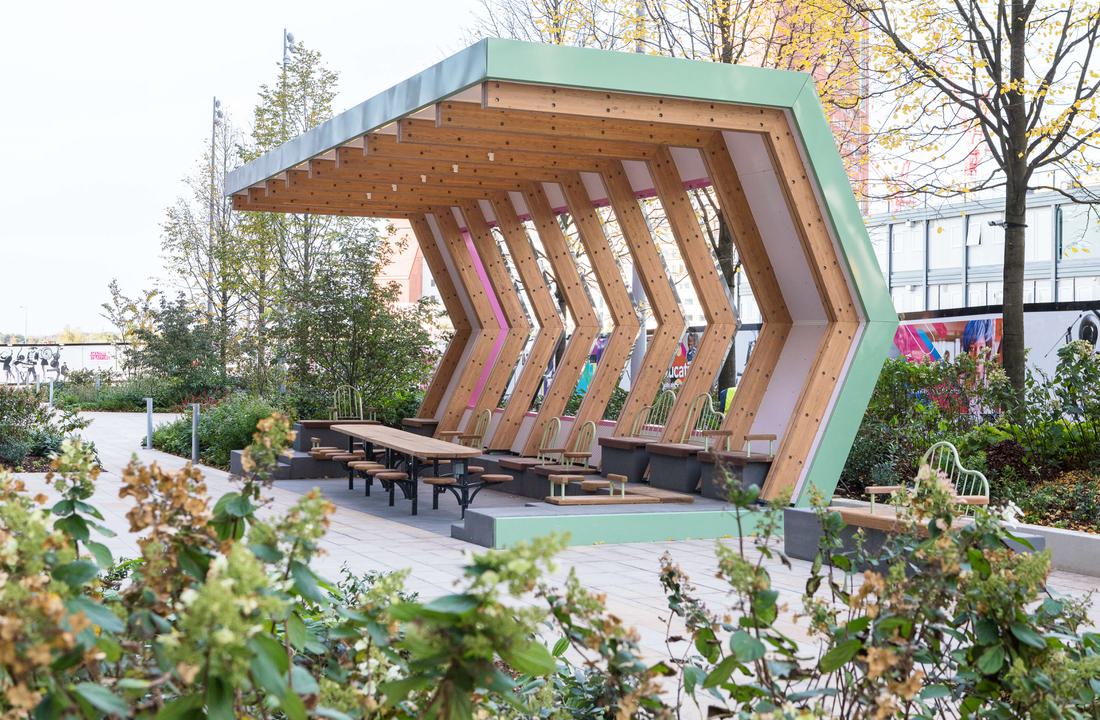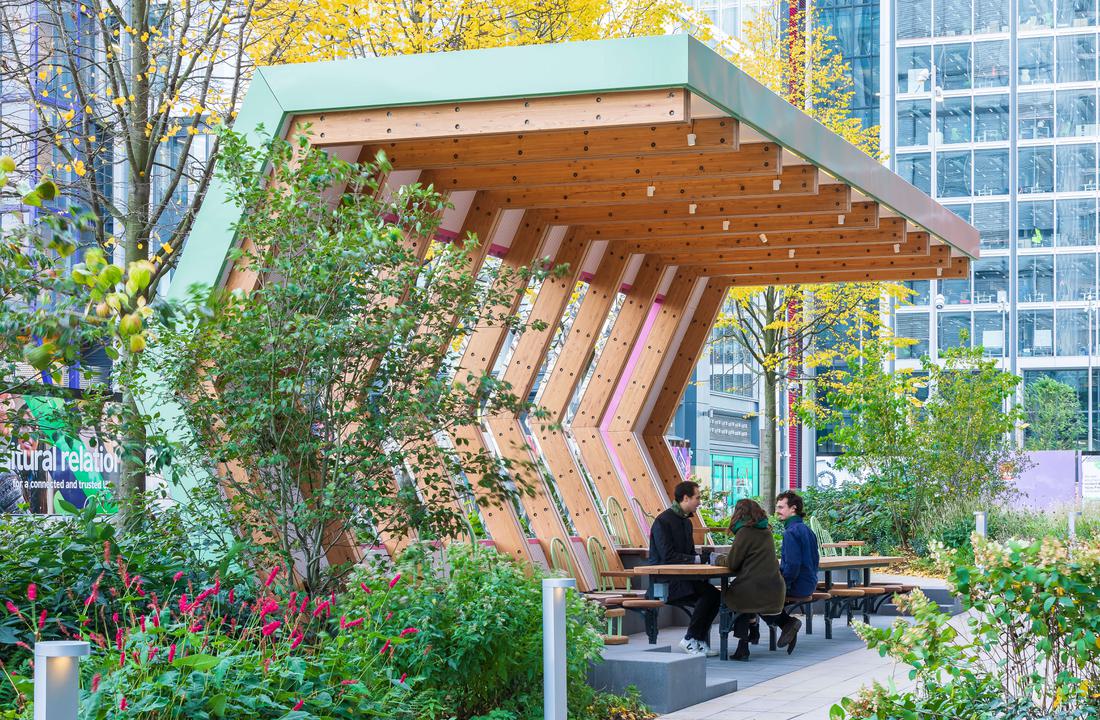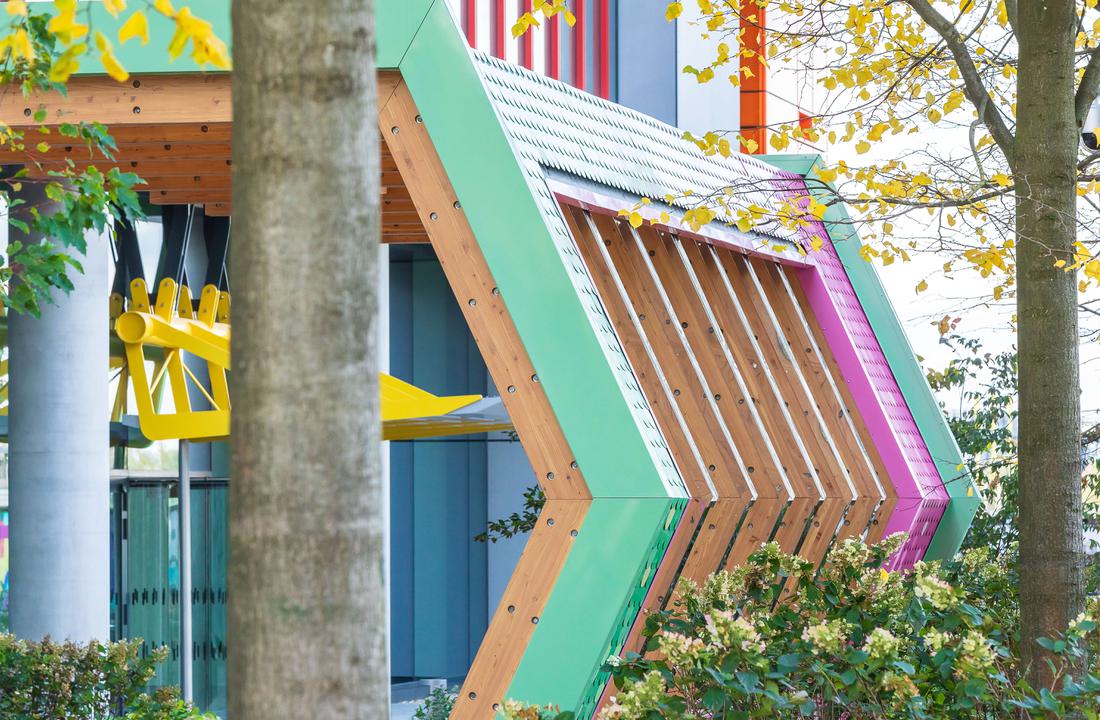 A composite steel and timber framed system creating a delightful space for the local community and a recognisable landmark interfaced with the public realm of the International Head Quarter in Stratford.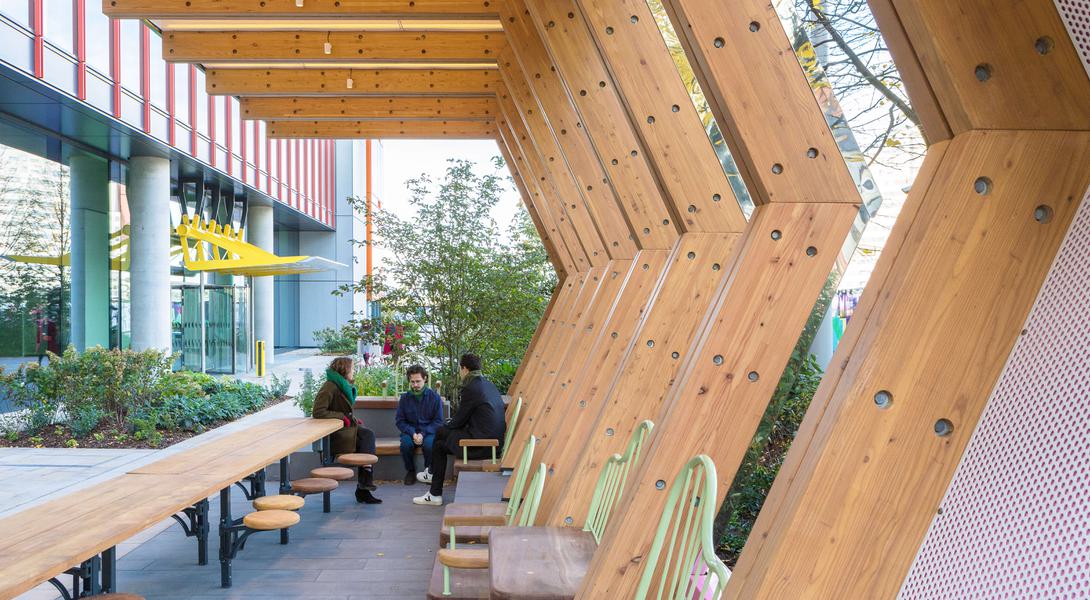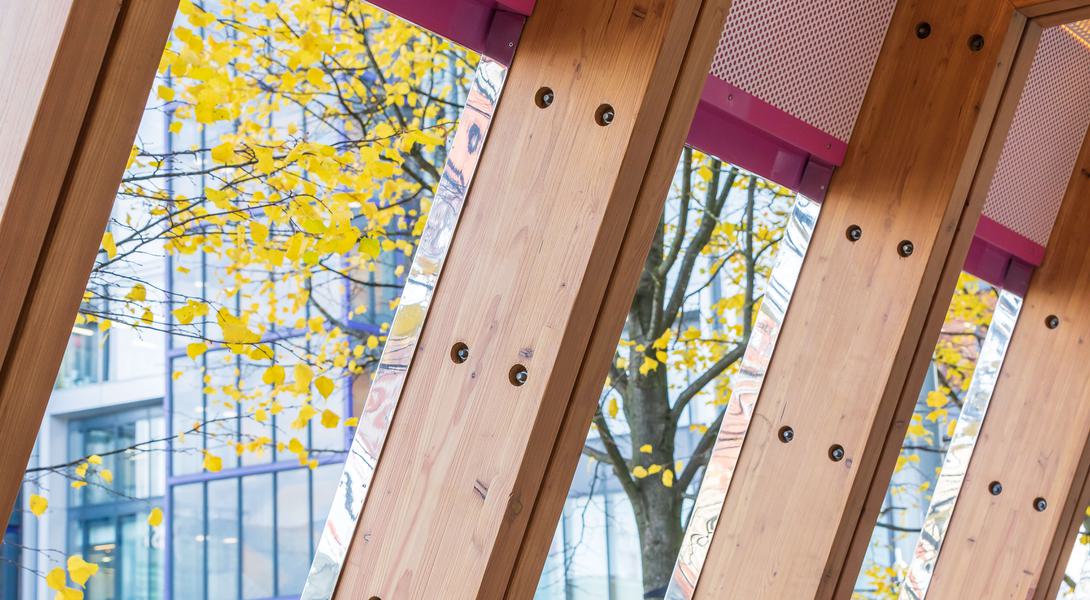 Architect: YOU&ME Architecture
For: Lendlease
The pavilion comprises a series of continuous cantilever members, with an extended overhang providing total coverage of the podium below. The plywood panels stabilising the construction are used to frame the large opening that establishes a direct visual connection with the surrounding space.

The structural depth is minimised through the use of a T-shaped flitch section for the cantilever ribs, with narrow glued laminated timber members giving the structure its distinctive sense of lightness.
Photography (c) Peter Landers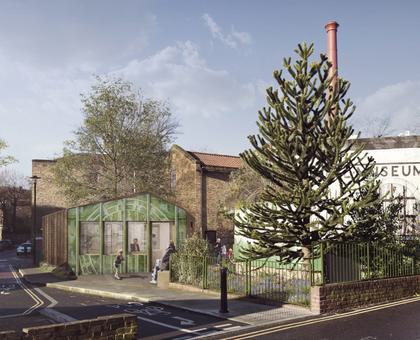 The project will conserve the historic building, improve visitor facilities, and provide a gallery to display Marc Brune …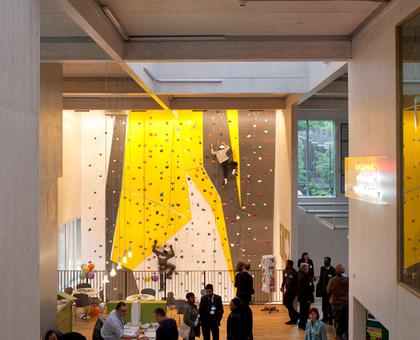 TNG Wells Park Youth Facility is a new community youth centre in South East London. …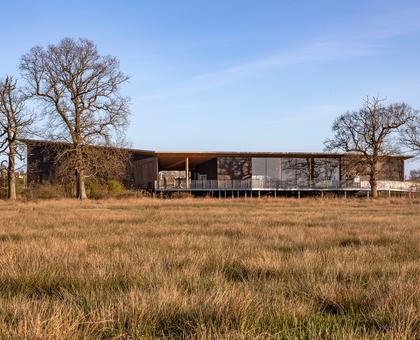 A visitor and information centre, creating a new southern gateway to the Broads National Park. …