Some Projects
Combining modern methods with our own unique blend of care, value & engineering rigour
Beechwood North, Basildon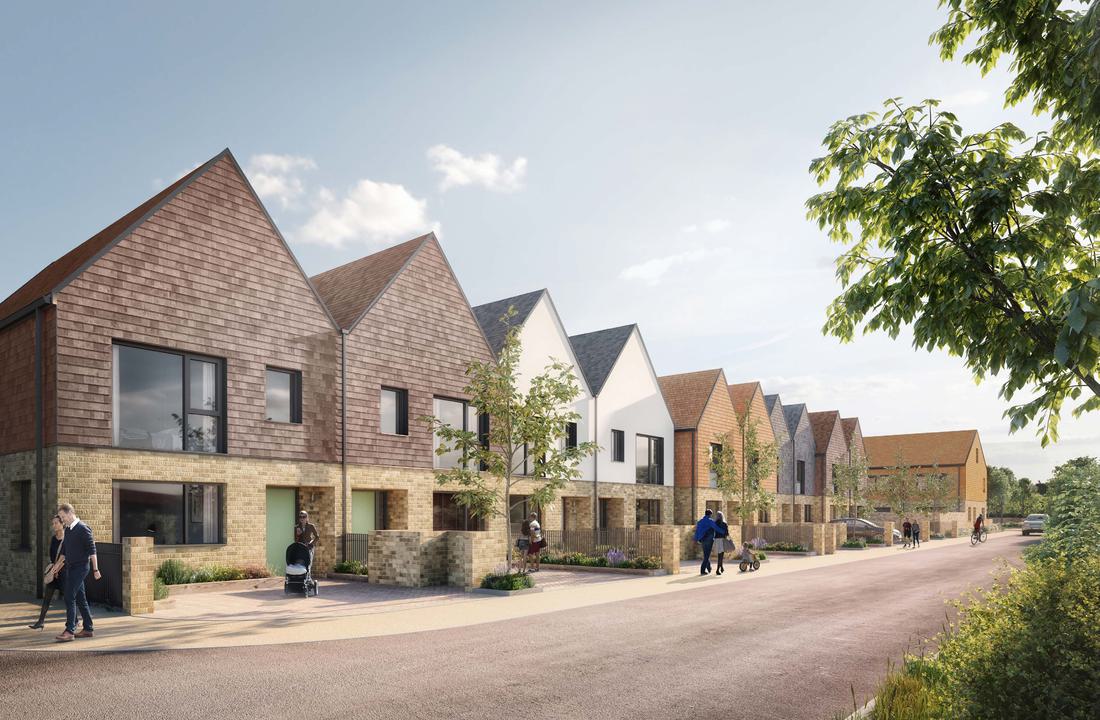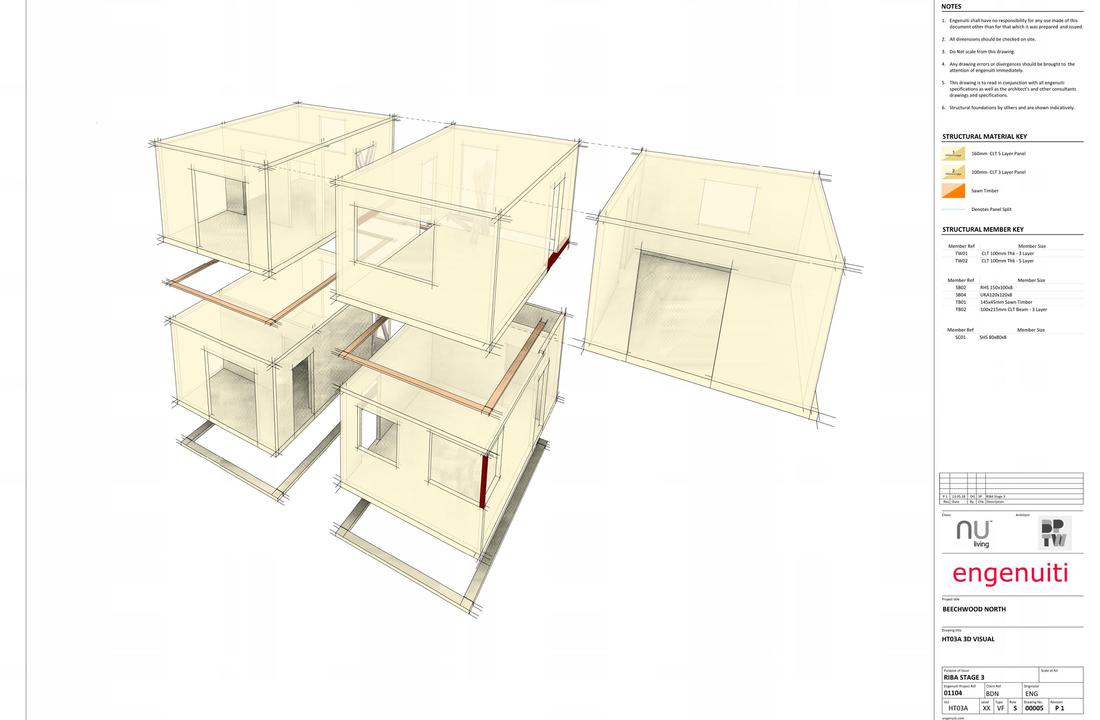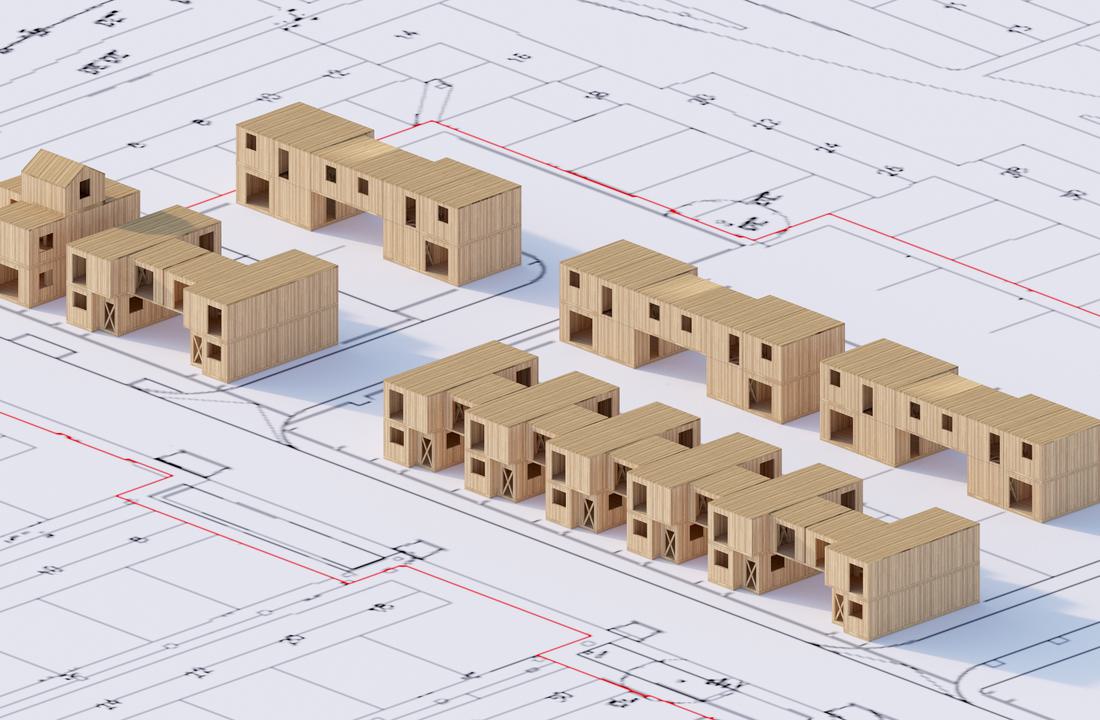 Designed with BPTW and Swan NuLiving, Beechwood North is a pioneering modular build development of 88 new homes as part of Swan's larger ambition is to create sustainable, responsible quality housing.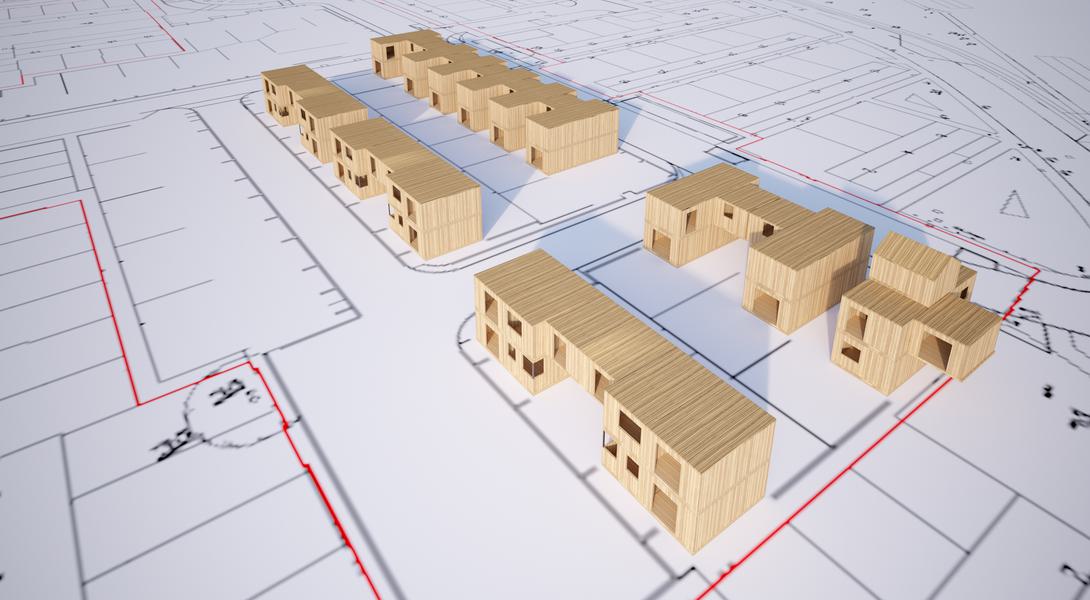 Architect: BTPW & SWAN
For: SWAN NuLiving
Engenuiti have helped to develop our CLT modular product. We are extremely happy with their overall performance, knowledge and professionalism. Their enthusiasm is infectious and we highly recommend Nathan & his team. Paul Leonard - Swan NuLiving
The homes are built from cross-laminated timber (CLT) grown in sustainably managed forests.
Using finite element analysis, the modules are designed to act as rigid boxes allowing the full capacity of the panels in all directions to be assessed and utilised, creating a very efficient and simple structure. This approach means internal walls do not need to align between floor levels, nor do they require support at ground level – significantly reducing foundations.
The modules were assessed at all construction stages to ensure they remained stiff and stable from factory build, during transportation, lifting and in the permanent condition. Designing the connections to work for both the factory and site conditions was also key from the outset.
Assembly and full fit out are undertaken in Swan's new modular housing factory, minimising disruption, reducing waste and helping to build the homes in 50% of the usual traditional build times at a much higher, controlled quality that's often associated with factory manufacturing processes.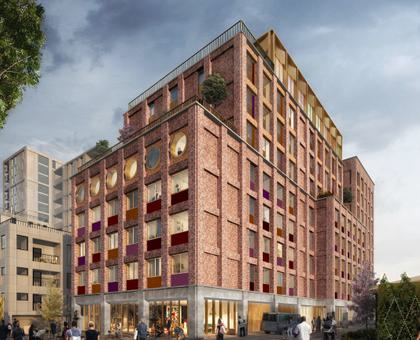 Site constraints limit the building height, scale and massing, dictating a geometry that minimises the loss of light of …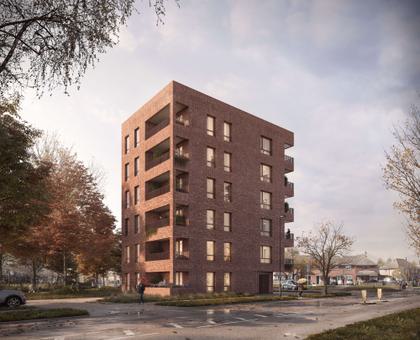 Engenuiti are working to develop a series of infill sites in and around New Addington to provide much-needed high qualit …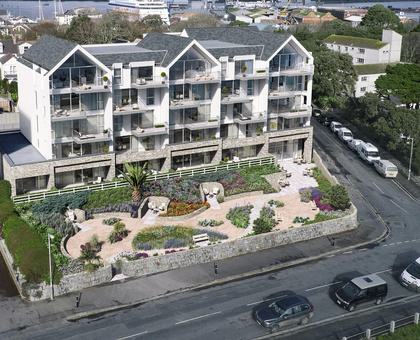 A five-storey development of one and two bed apartments overlooking Falmouth Bay, designed and built in CLT. …