Some Projects
Threading two hours of adrenaline fuelled fun into a city centre water park
The Wave, Coventry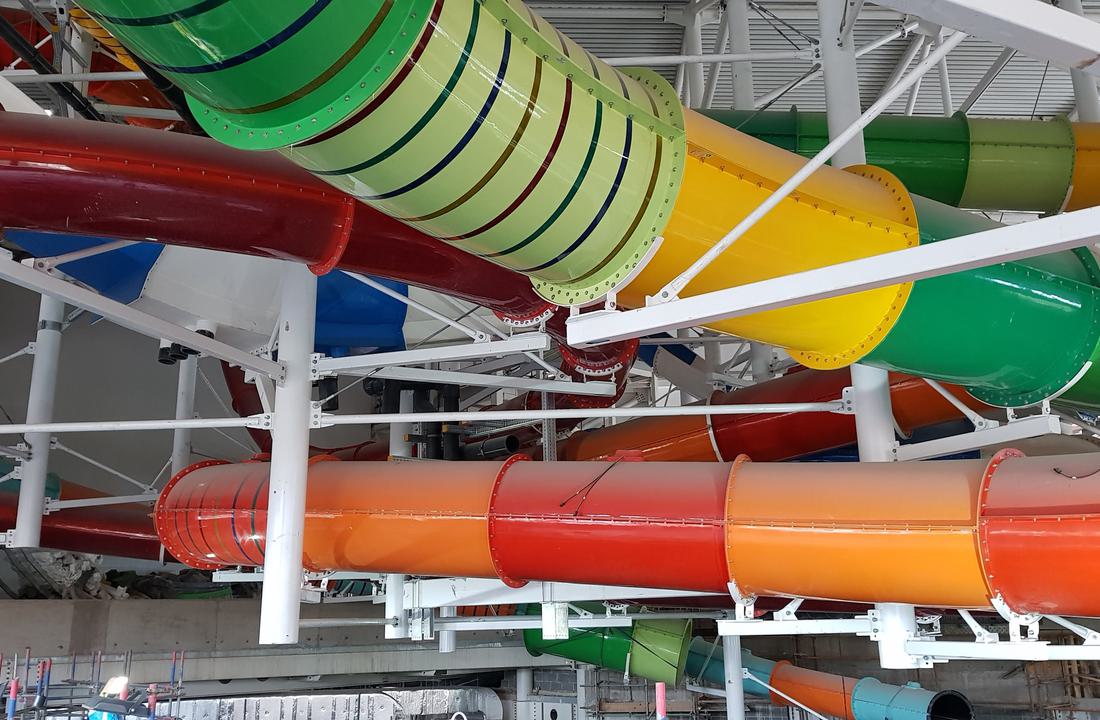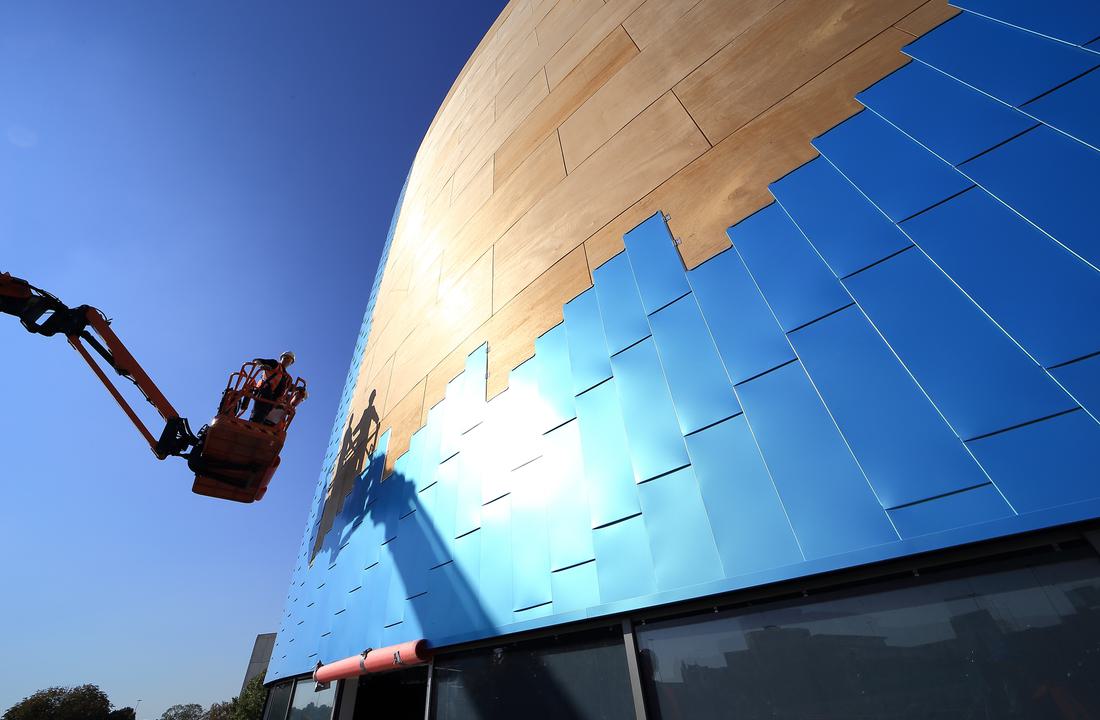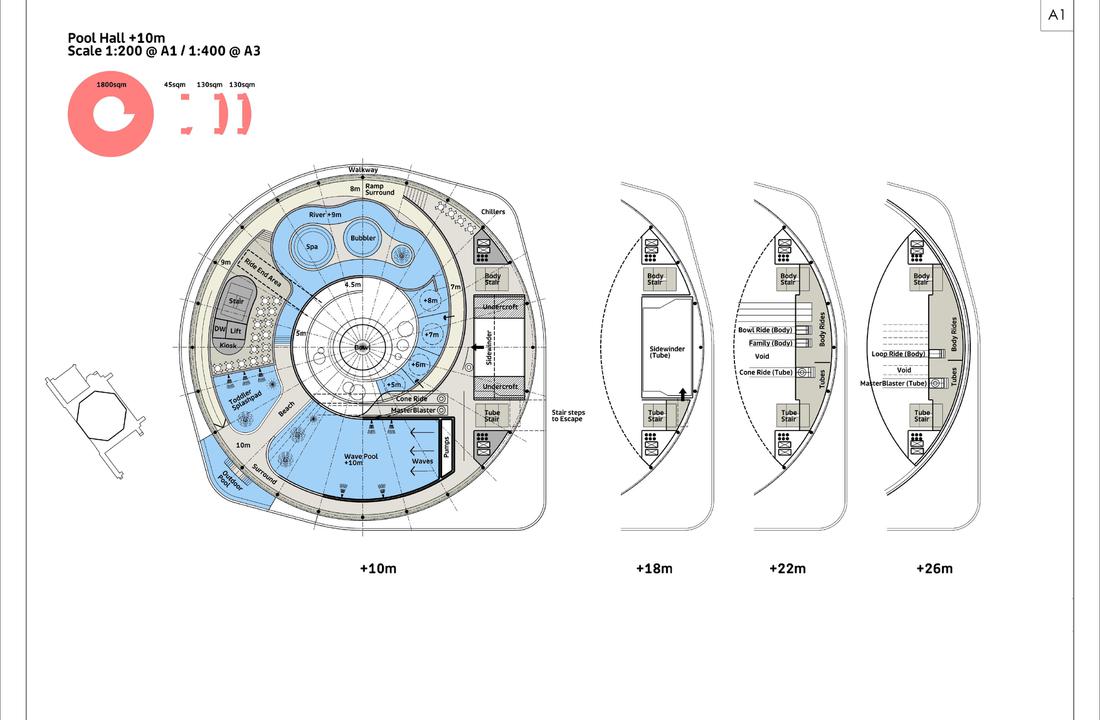 A high octane city centre water park and leisure facility, mixing traditional leisure centre facilities with water park slides and spa.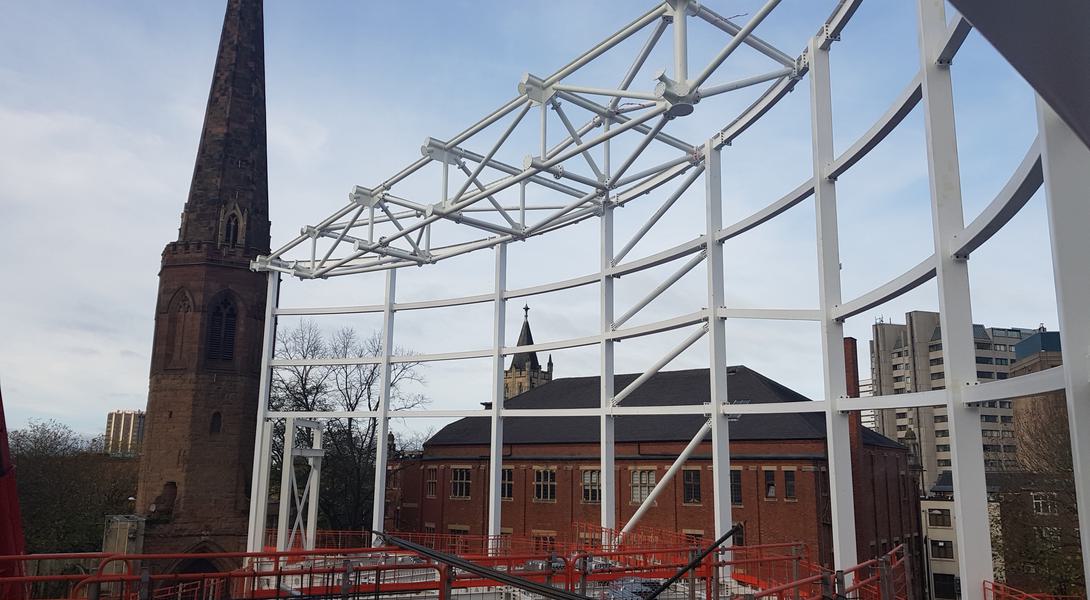 Architect: FaulknerBrowns Architects
For: Coventry City Council
We worked with Engenuiti on the development of a structurally complex and challenging project. Throughout, they provided a team that contained the expertise and experience that was necessary. We really enjoyed working with them. Paul Breed – CV Life, Coventry
The building was designed to make the most of the constrained city centre site, with the traditional leisure facilities and pool housed in the rectangular base maximising the footprint, while the drum above houses the water park wave pool, lazy river and ride tower.
The drum is designed as a column free space, requiring a network of 52m span trusses that the rides hang from.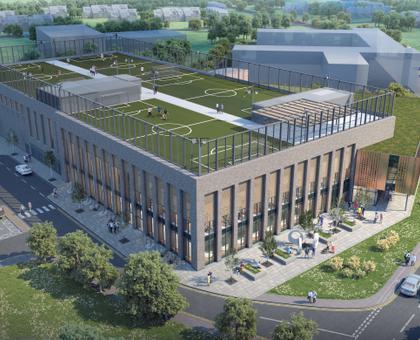 A new wet leisure and sports facility on a compact flood prone site in west London has required a particularly innovativ …
The refurbishment and extension of an existing 1980's Ice Arena. This project revitalised an existing ice rink, adding n …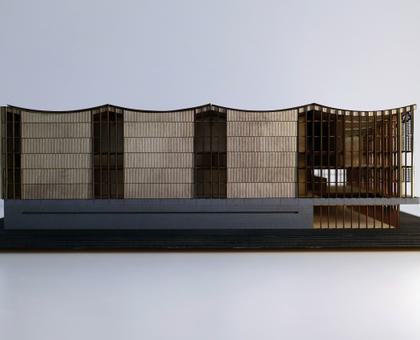 A significant addition to the university sports campus, the centre will provide a cathedral-like twelve+ court sports ha …