Some Projects
A carbon-neutral, accessible, welcoming hub for this mixed sports facility
Marlborough Sports Garden, Southwark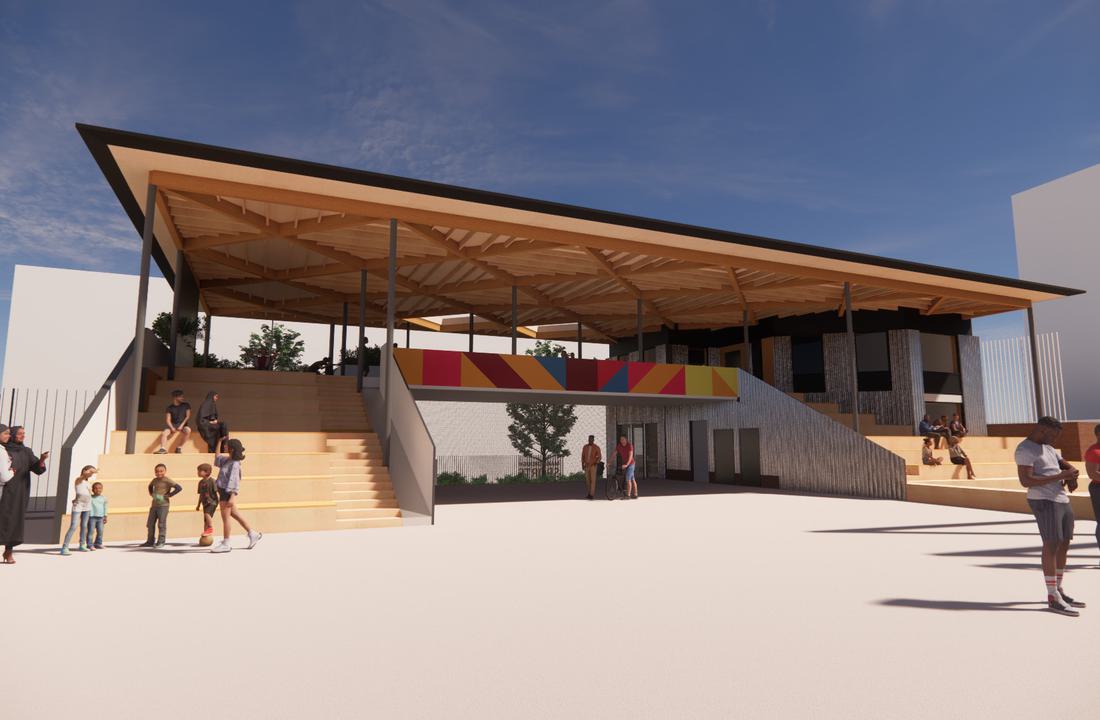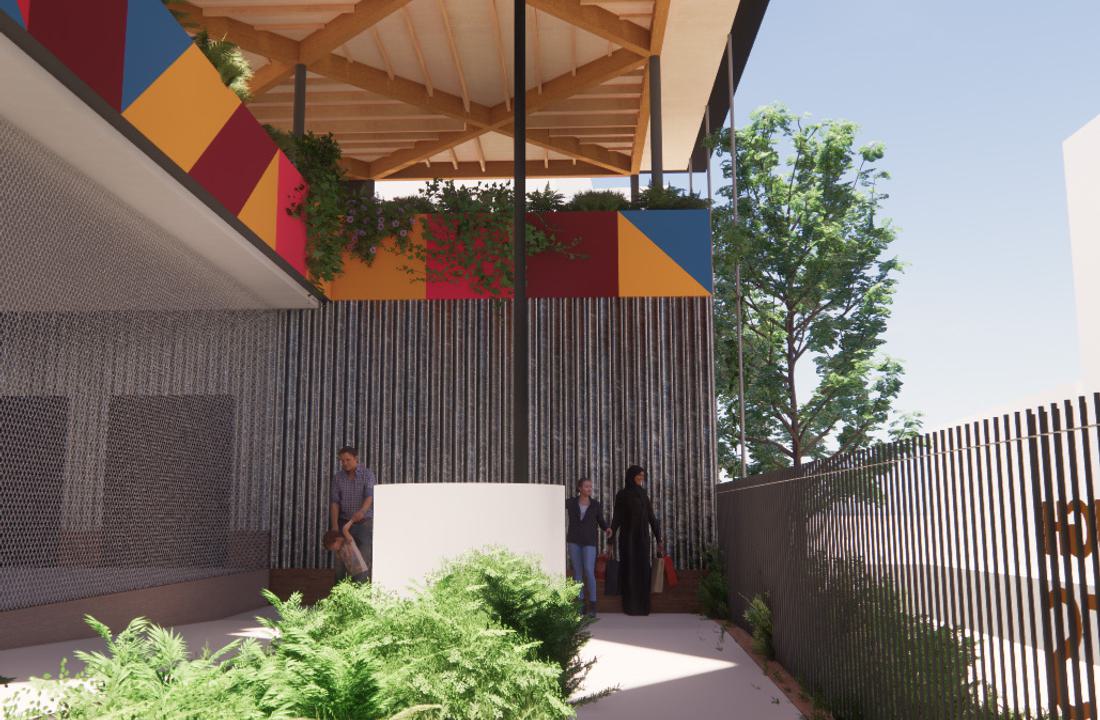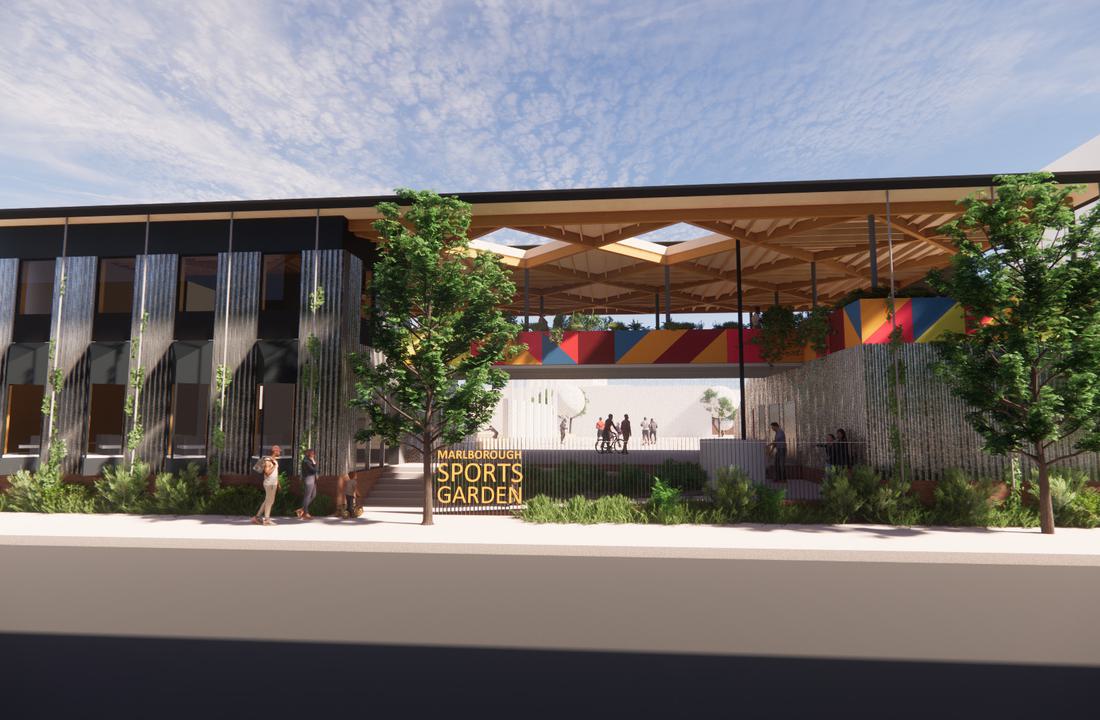 There is a real drive to make this project zero-carbon. We are working with the project team to optimise material use, including incorporating reclaimed materials as much as possible.
Architect: Cullinan Studio
For: Bankside Open Spaces Trust
Marlborough Sports Garden is a fantastic public open space close to London Bridge. Opened in 1921, it continues to play an important role in helping the local community access physical activity, sport and leisure.

The project aims to provide a state-of-the-art mixed sports facility that is freely available to the pupils of the local schools as well as other children and young people. It is intended that the sports garden will provide the facilities to encourage users to 'eat well, exercise more, develop a love for and proficiency in many sports, and establish healthy habits for life'.

At roof level, a system of reclaimed Greenheart timber beams is arranged so as to form a diagrid. Greenheart is a particularly strong and stiff timber material that is sourced from South America and used extensively in the marine industry, for example for piers and groynes.
We are exploiting the structural properties of this reclaimed material to achieve a particularly slender roof structure despite the large spans and green roof over, and liaising with specialist suppliers to ensure the design is aligned with available material stocks.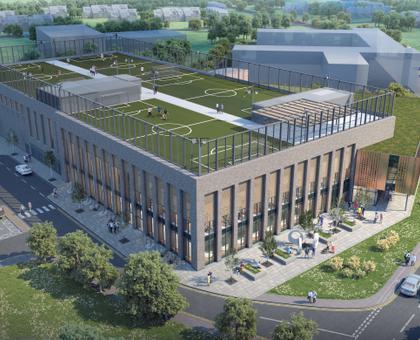 A new wet leisure and sports facility on a compact flood prone site in west London has required a particularly innovativ …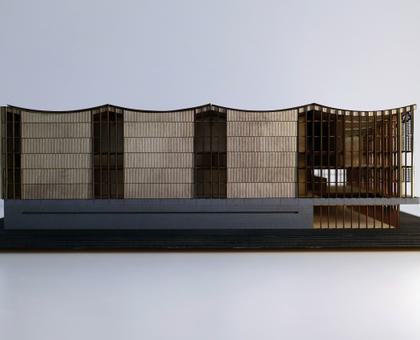 A significant addition to the university sports campus, the centre will provide a cathedral-like twelve+ court sports ha …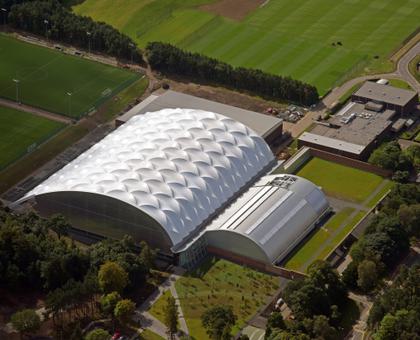 An exceptional public and elite sports centre, and Scotland's new performance centre for sport - the new home of Scottis …