Our thinking
Summer Placements 2023
We had the great pleasure of welcoming two engineering students as summer interns this year. Here is what they had to say about their experience.
Georgia
I originally chose to pursue engineering as it's a technical subject that allows for big issues to be addressed, such as the need for sustainability, and make a lasting impact. Having finished my third year at Nottingham Trent University, my time at Engenuiti has been so valuable and helped put theory into practice. What surprised me the most was how passionate everyone is here, they are helpful, approachable and incredibly knowledgeable about their work. It has made the workplace really comfortable and helped me learn so much, more than I thought I could in such a short time.
There is a big focus on sustainability at Engenuiti which was reflected in my tasks. I had the chance to work on a carbon calculator and undertake studies to find the embodied carbon of various pool materials, to help towards future leisure centre projects.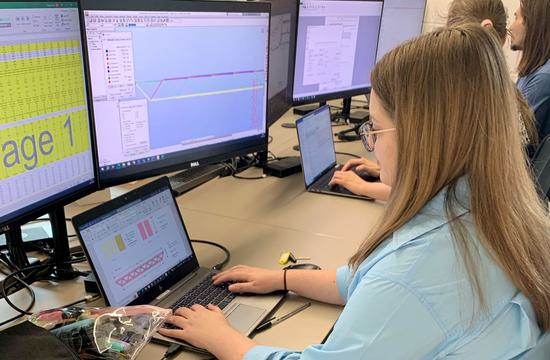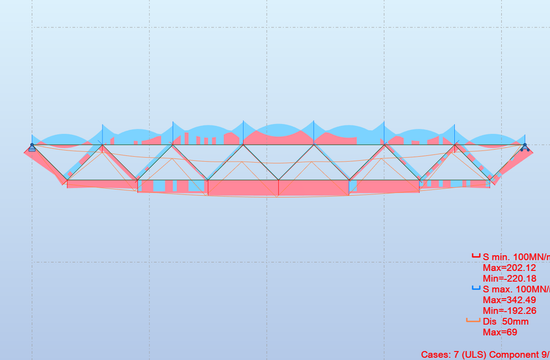 One of my favourite tasks was the chance to use software, such as Robot, Civil 3D and Revit, in conjunction with Dynamo to help find ways of making the structural design process more efficient.
I've been fortunate to work across many projects, particularly a Leisure Centre project as I have seen how a project develops from Stage 2 and the different studies carried out to really make it sustainable. I have really enjoyed my experience at Engenuiti, I've developed my skills as a future engineer and am very grateful to have had this opportunity to work with such a collaborative and versatile practice.
Carys
My desire to work in an industry with opportunities to have an impact on carbon emission reductions is what initially attracted me to engineering. I am currently studying civil and structural engineering at the University of Sheffield, a course which has particular focus on preparing students for their careers in the industry. For engineering graduates today, that undoubtedly means the ability focus designs on mitigation and adaptation to climate change.
Having experienced several work placements, I was eager to find a practice that would embody the approach of reducing carbon in structures – particularly through the use of timber as a structural material. I have found this and more during my placement with Engenuiti.

I enjoyed carrying out a study in floor build ups looking at how different types influence the embodied carbon of the structure. This then tied into some development work I did to integrate the in-house embodied carbon calculator into the iStructE tool, in order to better communicate embodied carbon to clients.
My interest in timber design was taken fully into account and I was able to practise designing a timber truss both with hand calculations and using Robot. I then learnt to model it in Revit. As my aim is to specialise in timber design, I was interested in learning about vibration in timber floor systems as this aspect of design can be a constraining factor. I carried out a study looking at how the new Eurocode 5 guidance will change the way CLT flooring is designed.
Working with the civils team I learnt to use Civils 3D to work out quantities for cut and fill on sites. I observed several design team meetings at different stages of projects and learnt the processes and types of decision which need to be made. I also learnt a lot about SuDS and how to model surface run off using FLOW software.
I was able to go on two different site visits during my placement: a new PassivHaus leisure centre and a structural retrofit of a fire damaged residential property in central London. The sites were very different but equally interesting and were extremely valuable insights into how designs are executed.
My experience with Engenuiti was incredibly positive throughout the placement. I felt included and valued from day one. Everyone I worked with was incredibly helpful, encouraging and patient. I particularly valued how my preferences of types of work were listened to and prioritised.