Jobs
Summer Placement 2024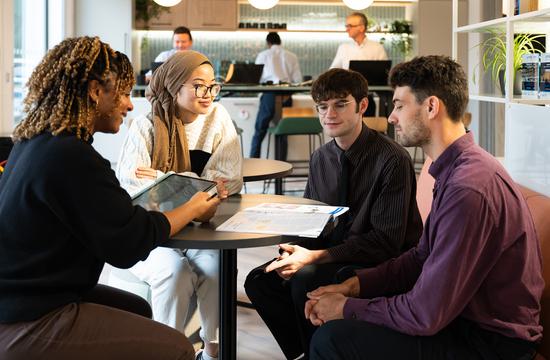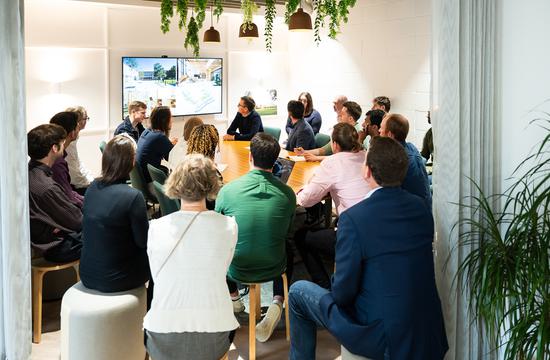 Our summer placement recruitment programme for 2024 is now open.
We'll be welcoming our next cohort in summer 2024, with vacancies for 3 undergraduate structural or civil engineers to join us for a period over the summer. Please apply by the end of January 2024. We'll be inviting candidates for interview during February, with offers being sent by the end of that month. We will be considering applications from candidates in their second or third years at University.
Engenuiti is an unashamedly people driven practice, rooted in technical strength, and motivated by making buildings which are exemplary in respect of their low impact on the environment. Our rigorous approach is harnessed to minimise the materials we specify, creating elegance in our designs and solving even the most complex of problems. If you have an inquiring mind and believe you are a perfect fit for our team, then please do get in touch. Please send your CV and covering letter to recruitment@engenuiti.com.
We are a broad group of people, bound together by a commitment to a better built environment. Our strength lies in our diversity; in the fact that we are made up of people drawn from all corners of the globe; some young; some not-so-young; parents; travel-lovers; cycle enthusiasts; people who are combining their engineering career with further studies… We have consciously tried to create a culture that supports that diversity, not least through a commitment to flexible working, but also by being a fun, supportive, open-minded and welcoming team. We love what we do and we bring that sense of joy to every project.
You will need to bring a high level of technical aptitude coupled with an enthusiasm for your projects. You will be motivated to learn, enjoy solving problems and delivering with detail and accuracy. You will spend time with each of our disciplines and areas of technical expertise, becoming accustomed to our studio environment and participating in many of its forums.
Our studio is based near London Bridge. We have embraced hybrid working and maintain a keen focus on the wellbeing of our team. We operate flexible working arrangements allowing staff to balance studio and home-working time, supported by high-spec IT infrastructure and a collaborative team. We offer an employee assistance programme, CPD opportunities, studio lunches and regular team socials.
Pay will be based upon the London Living Wage.
You can read what some previous summer interns experienced during their time with us here: Summer Placements 2022 and Summer Placement 2023.
We look forward to hearing from you.